Meetings
Unless indicated otherwise, all SMAS Programs are held at the Adams County Agricultural Resource Center, 670 Old Harrisburg Road, Gettysburg, PA at 7:30 pm (refreshments at 7 pm). A room number for the SMAS meeting will be posted on the front lobby entry inner door.
Bonnie Portzline (profile - courtesy of The Gettysburg Times) is happy to give her presentation 'Birds with a Gettysburg address' to interested parties. The presentation is based on her wonderful photographs of local birds.

---
Bird Arrivals and Departures
There are still some late leavers and arrivals for the start of the winter but activity will now be slow until the start of the spring migration. You can join at any time. If you are interested in participating or just want to know what is going on contact Mike Bertram at 717-809-3911.
---
Local Bird Sightings in 2022
Although the number of species recorded in the Christmas Bird Count in 2022 was lower than usual that was not reflected in the eBird reports for Adams County and the local IBAs for the complete year. In fact there were a number of new species as well as reports of species not see locally for many years. Someone tried to tweak the numbers by releasing Indian Peafowl and Red Junglefowl, but they did not succeed.
A trio of new sparrows were recorded, Clay-colored, Nelson, and Harris. The Marsh Wren had eluded recording in the county in the past although there were observations in all surrounding areas. Marsh Wrens were observed in two separate places in the county in 2022.
Among the species not see locally for many years were: Sandhill Crane, Snow Bunting, Black-bellied Whistling Duck, and Dunlin.

---
Meetings and other Activities
Saturday, December 2 Duck Drive - Driving field trip to various ponds in Adams County . Meet at Gettysburg College Pond at 9:00 AM. After birding at the college pond, we will carpool or form a "wagon train" of cars to visit other ponds in search of ducks and other birds. Evan Vaeth and Tony Arnold will lead this trip
Saturday, December 16 Christmas Bird Count.
Monday, January 15 - program to be announced.

Refreshments and social time: 7:00 PM

A brief business meeting followed by the program: 7:30 PM.

Location: Ag Center in Gettysburg at 670 Old Harrisburg Road, Gettysburg.
Free and open to the public


Monday, March 18, 2024 - Bernice Culver - bird wood carver
Monday, April 15, 2024 - Campbell Plowden - executive director of the Center for Amazon Community Ecology based in Camp Hill. Presentation about native communities, forest conservation and artisan families in the Peruvian Amazon.
---
The South Mountain Audubon Society aims are to conserve and restore natural ecosystems, focusing on birds, other wildlife, and their habitats for the benefit of humanity and the earth's biological diversity focusing on Adams County, PA.

The Society works towards those aims with meetings, birding trips, and conservation activities.

There are 2 Important Bird Areas locally:
---
Click here to join National Audubon and the South Mountain Audubon Society. Please select U17 as the Chapter code from the drop down menu on the form.
If you only want to join the South Mountain Audubon Society only then sign up at the next event you attend. The annual membership is $15.
---
The Society can be contacted in the following ways:
email: the2nomads@gmail.com

Tel.: 717-809-3911

Mail: SMAS, P.O. Box 3671, Gettysburg, PA 17325.
---
Educational Initiatives
South Mountain Audubon sponsors educational efforts on natural history in the local schools. In March it finacnced the purchase of books by the Montessori School.
---
Field Trips
FIELD TRIPS - Field trips will be planned on an annual basis and a tentative list will be sent in late December to those on our email list. Details for day trips will be announced in the monthly email blasts, and details for overnight trips will be announced a few months in advance. Also, information can be found on this website. Each monthly email will list a contact person and a meeting place and time for the upcoming events. If you are not on our email list, you can contact Mike Bertram at the2nomads@gmail.com or call 717-809-3911 (please leave a voicemail) if you have questions or need other details. Field trip cancellations will be announced by email as soon as possible and also on this website.

---
Gettysburg National Military Park
On the 30th September SMAS visited Gettysburg NMP and observed an amazing 56 species including 10 warblers;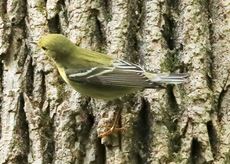 Blackpoll Warbler
Photo by Linette Mansberger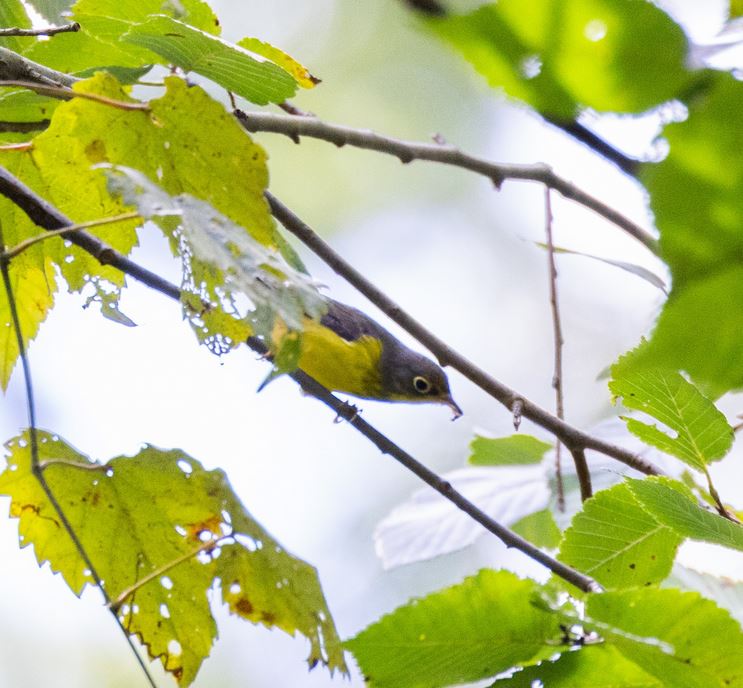 Canada Warbler
Photo by Evan Vaeth
---
South Middleton Township Park
On Friday 13th October South Mountain Audubon birded at South Middleton Township Park, Boiling Springs. 44 species were observed.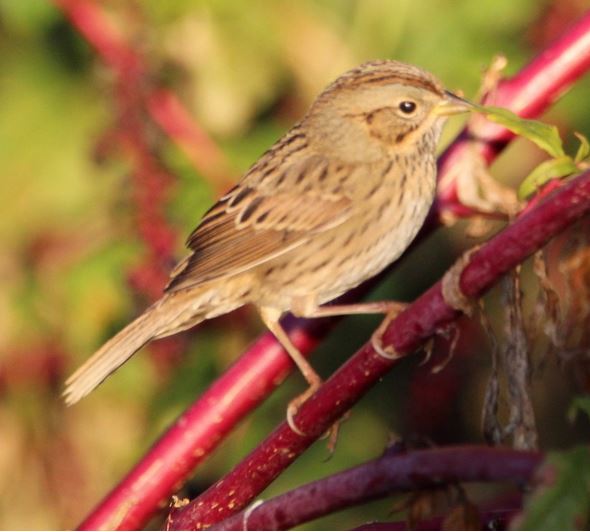 Lincoln Sparrow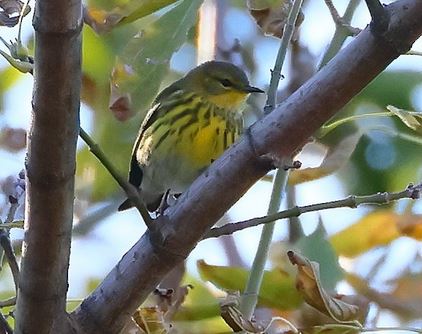 Cape May Warbler
Photos by Tony Arnold and Evan Vaeth
---
Plum Run farm
On Sunday, 23rd October, SMAS took a Birding / Geology at Plum Run farm. 13 species were observed.
First year Bald Eagle
Photo by Linette Mansberger
---
Eisenhower Farms
Sixteen people birded at the Eisenhower National Historic Site on the chilly morning of November 11. Twenty-six bird species were tallied, including a lengthy observation of a Northern Harrier that was hunting over the fields. We were thrilled to have a family with 3 daughters join our group, and the girls were very enthusiastic and involved. Our "Little Birder in Red" had a pacifier and a pair of binoculars - proving that it's never too early to start a rewarding lifelong hobby!Â