Meetings
Unless indicated otherwise, all SMAS Programs are held at the Adams County Agricultural Resource Center, 670 Old Harrisburg Road, Gettysburg, PA at 7:30 pm (refreshments at 7 pm). A room number for the SMAS meeting will be posted on the front lobby entry inner door.
Bonnie Portzline (profile - courtesy of The Gettysburg Times) is happy to give her presentation 'Birds with a Gettysburg address' to interested parties. The presentation is based on her wonderful photographs of local birds.

---
Bird Arrivals and Departures
The Fall Migration Bird challenge is underway (spreadsheet here). You can join at any time. If you are interested in participating or just want to know what is going on contact Mike Bertram at 717-809-3911.


---
Meetings and other Activities
Saturday, November 19 - Duck Drive - Driving field trip to various ponds in Adams County.

Meet at Gettysburg College Pond at 9:00 AM. After gathering at the college pond, we will form a "wagon train" of cars to visit other ponds in Adams County in search of ducks and other birds. This field trip requires minimal walking. CANCELLED due to weather and lack of birds.
Monday, November 21 - Join John and Cheryl Dawson as they share their passion for mycology in  "An Introduction to the World of Mushrooms and Fungi".  John has been president of the Eastern Penn Mushroomers and Cheryl uses mushrooms to dye yarn! 

Refreshments and social time: 7:00 PM

A brief business meeting followed by the program: 7:30 PM.

Location: Ag Center in Gettysburg at 670 Old Harrisburg Road, Gettysburg.
Free and open to the public


Saturday, December 17 - Christmas Bird Count. Contact Mike Bertram, 717-809-3911 is you are interested in participating.
---
The South Mountain Audubon Society aims are to conserve and restore natural ecosystems, focusing on birds, other wildlife, and their habitats for the benefit of humanity and the earth's biological diversity focusing on Adams County, PA.

The Society works towards those aims with meetings, birding trips, and conservation activities.

There are 2 Important Bird Areas locally:
---
Click here to join National Audubon and the South Mountain Audubon Society. Please select U17 as the Chapter code from the drop down menu on the form.
If you only want to join the South Mountain Audubon Society only then sign up at the next event you attend. The annual membership is $15.
---
The Society can be contacted in the following ways:
email: SMAS@southmountainaudubon.org

Tel.: 717-809-3911

Mail: SMAS, P.O. Box 3671, Gettysburg, PA 17325.
---
Local Bird Sightings in 2021
The number of species observed were down from last year. There were few new or rare species recorded in the area in 2021:

South Adams Grasslands Important Bird Area (covering part of Adams County) -

190 species recorded.

New sightings for area: the Prothonotary Warbler has been observed for the last 3 years.

Rare birds: Olive-sided Flycatcher
South Mountain Important Bird Area (covering parts of Adams, Franklin, and Cumberland Counties)

187 species recorded.

Rare Birds: Great Egret
Adams County (excluding sightings in the IBAs already noted)

206 species recorded.

New birds: Long-billed Dowitcher
Rare birds: Trumpeter Swan, Olive-sided Flycatcher
Missing bird: Least Flycatcher
Further details including lists of all the bird sighted can be found on the Bird Lists page. See map for the definition of the IBA areas.
---
Field Trips
FIELD TRIPS - Field trips will be planned on an annual basis and a tentative list will be sent in late December to those on our email list. Details for day trips will be announced in the monthly email blasts, and details for overnight trips will be announced a few months in advance. Also, information can be found on this website. Each monthly email will list a contact person and a meeting place and time for the upcoming events. If you are not on our email list, you can contact Mike Bertram at the2nomads@gmail.com or call 717-809-3911 (please leave a voicemail) if you have questions or need other details. Field trip cancellations will be announced by email as soon as possible and also on this website.  

---
East Berlin Community Park
On the 8th October SMAS visited East Berlin Community Park near New Oxford. On a cold morning 33 species were observed including Bay-breasted and Blackpoll Warblers.

Bay-breasted Warbler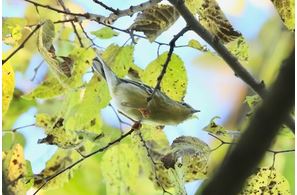 Blackpoll Warbler

photos by Evan Vaeth and Linette Mansberger
---
Oakside Park, Biglerville
On the 20th of October SMAS birded at Oakside Park, Biglerville. 28 species were observed including a group of Hermit Thrushes, our first sighting in the Park.
---
Monterey Pass, Waynesborough
On the 5th of November SMAS visted Monterey Pass, Waynesborough. 28 species were observed.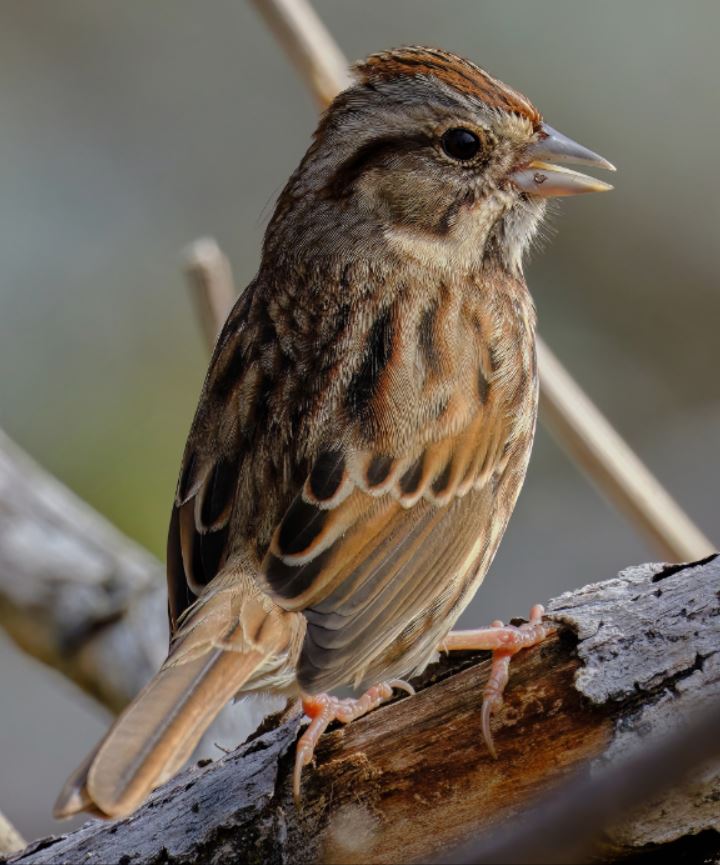 Song Sparrow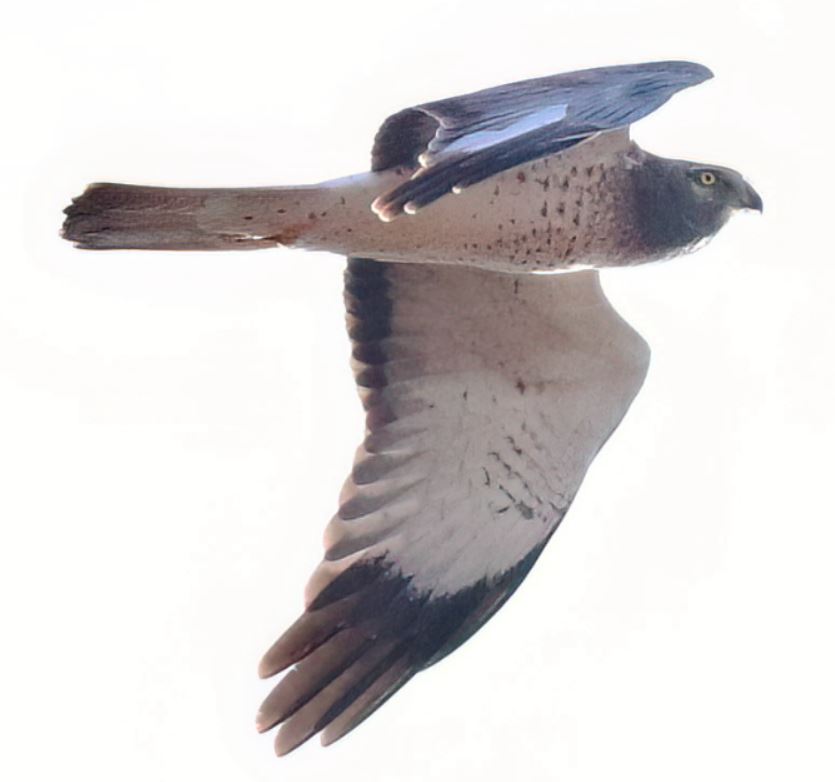 Northern Harrier
photos by Kevin Hall and Linette Mansberger
---
Gettysburg National Military Park
On Sunday 13th September ran a bird walk in conjunction with Gettysburg NMP at Eisenhower Farms, . On a cold and windy day 23 bird species were found.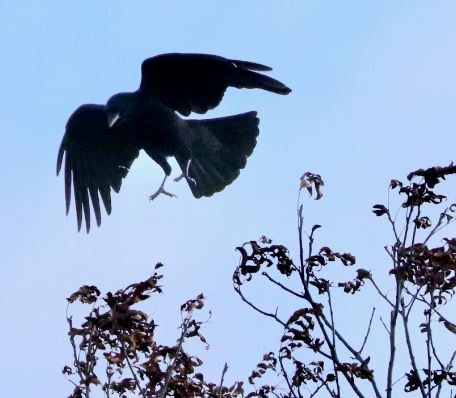 American Crow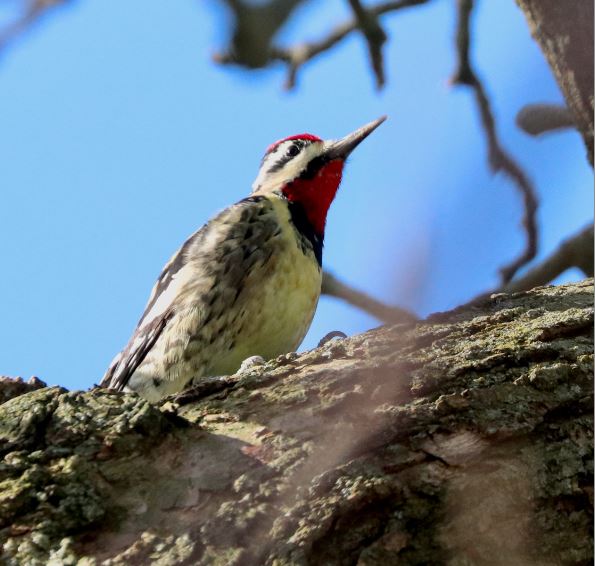 Yellow-bellied Sapsucker
Photos by Linette Mansberger
---
Educational Initiatives
South Mountain Audubon sponsors educational efforts on natural history in the local schools. On the 29th April it sponsored a presentation by Hershey Zoo America at the Bermudian Springs Elementary School
---