Meetings
Unless indicated otherwise, all SMAS Programs are held at the Adams County Agricultural Resource Center, 670 Old Harrisburg Road, Gettysburg, PA at 7:30 pm (refreshments at 7 pm). A room number for the SMAS meeting will be posted on the front lobby entry inner door.
Bonnie Portzline (profile - courtesy of The Gettysburg Times) is happy to give her presentation 'Birds with a Gettysburg address' to interested parties. The presentation is based on her wonderful photographs of local birds.

---
Bird Arrivals and Departures
The summer Backyard Bird challenge is underway. You can join at any time, the challenge finishing on the 30th August. If you are interested in participating or just want to know what is going on contact Mike Bertram at 717-809-3911.


---
Meetings and other Activities
Thursday, September 22 - Rescheduled anniversary dinner at Inn 94 (on route 94). It is either a 40th anniversary, one year late, or a 41st. Either way we will have fun! Meet at 5:30 pm for a social half hour. More details to follow.
Saturday, September 24 - Bird walk at Gettysburg NMP. Details to follow.
Monday, October 17 - Meeting, Mark Bonta will present "Firehawks, Arsonists or Fire Managers?"
Mark was raised on a Pennsylvania mountaintop and went on to explore the remote corners of the planet through service to the Peace Corps and academic research at several small colleges. He has traversed 40 countries and six continents in his pursuit of global citizenship and has been involved in environmental conservation efforts in the Philippines, Australia, Honduras, Mexico, and the US. His many passions include all things related to birds, including the wisdom traditions of avifauna among local and Indigenous peoples.
Across Australia's tropical North, certain raptors have an amazing tool-using ability: they spread fires. When in need of more food, Black Kites, Whistling Kites, and Brown Falcons sometimes snatch burning brands from wildfires and campsites and drop them in patches of unburned grass to flush out prey. Every Aboriginal group and every firefighter in the bush knows this, because firehawks can become quite a nuisance. But are these raptors part of the problem, or part of the solution? In 2016, Dr. Bonta started leading teams of researchers into remote corners of the Northern Territory to find out more about this enigmatic behavior and what it could tell us about the intelligence of birds, human evolution, and the future of Australian tropical ecosystems in a warming world. Over the next few years, they talked to Aboriginal firefighters and the owners of sacred sites whose ancestors have been on the land for 40,000 years. What they found out will amaze you!
Refreshments and social time: 7:00 PM

A brief business meeting followed by the program: 7:30 PM.

Location: Ag Center in Gettysburg at 670 Old Harrisburg Road, Gettysburg.
Free and open to the public


Monday, November 21 - Meeting, presentation to be announced. Refreshments and social time: 7:00 PM

A brief business meeting followed by the program: 7:30 PM.

Location: Ag Center in Gettysburg at 670 Old Harrisburg Road, Gettysburg.
Free and open to the public


---
The South Mountain Audubon Society aims are to conserve and restore natural ecosystems, focusing on birds, other wildlife, and their habitats for the benefit of humanity and the earth's biological diversity focusing on Adams County, PA.

The Society works towards those aims with meetings, birding trips, and conservation activities.

There are 2 Important Bird Areas locally:
---
Click here to join National Audubon and the South Mountain Audubon Society. Please select U17 as the Chapter code from the drop down menu on the form.
If you only want to join the South Mountain Audubon Society only then sign up at the next event you attend. The annual membership is $15.
---
The Society can be contacted in the following ways:
email: SMAS@southmountainaudubon.org

Tel.: 717-809-3911

Mail: SMAS, P.O. Box 3671, Gettysburg, PA 17325.
---
Local Bird Sightings in 2021
The number of species observed were down from last year. There were few new or rare species recorded in the area in 2021:

South Adams Grasslands Important Bird Area (covering part of Adams County) -

190 species recorded.

New sightings for area: the Prothonotary Warbler has been observed for the last 3 years.

Rare birds: Olive-sided Flycatcher
South Mountain Important Bird Area (covering parts of Adams, Franklin, and Cumberland Counties)

187 species recorded.

Rare Birds: Great Egret
Adams County (excluding sightings in the IBAs already noted)

206 species recorded.

New birds: Long-billed Dowitcher
Rare birds: Trumpeter Swan, Olive-sided Flycatcher
Missing bird: Least Flycatcher
Further details including lists of all the bird sighted can be found on the Bird Lists page. See map for the definition of the IBA areas.
---
Field Trips
FIELD TRIPS - Field trips will be planned on an annual basis and a tentative list will be sent in late December to those on our email list. Details for day trips will be announced in the monthly email blasts, and details for overnight trips will be announced a few months in advance. Also, information can be found on this website. Each monthly email will list a contact person and a meeting place and time for the upcoming events. If you are not on our email list, you can contact Mike Bertram at mike@the2nomads.org or call 717-809-3911 (please leave a voicemail) if you have questions or need other details. Field trip cancellations will be announced by email as soon as possible and also on this website.  

---
Hashawha Environmental Center, MD
It was nice day for a bird walk on Saturday 28th May; 49 species were observed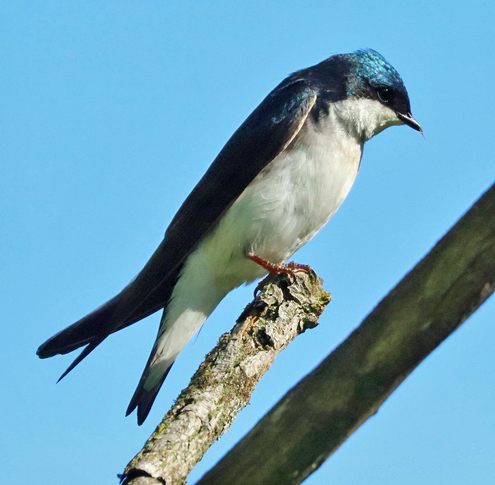 Tree Swallow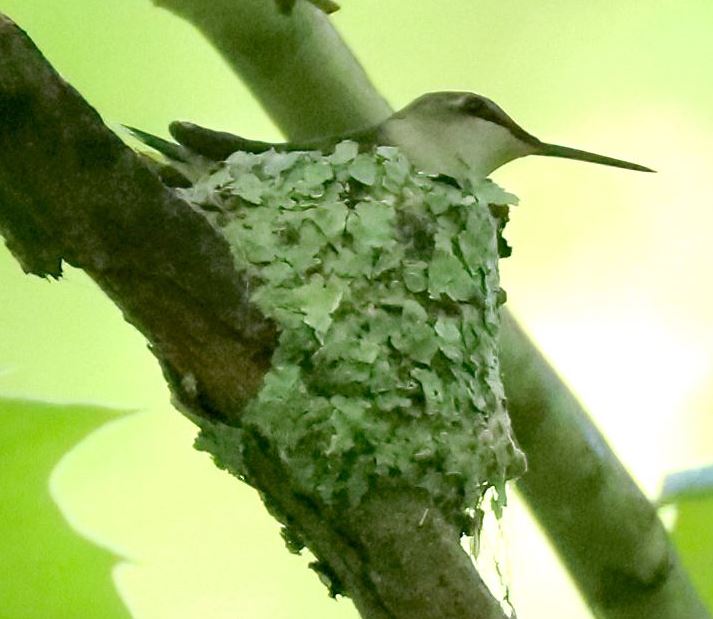 Ruby-throated Hummingbird on nest
Photos by Linette Mansberger
---
Cedar Run Farm
On the 11th June SMAS visited Cedar Woods Farm near New Oxford. Although we received a warm welcome from our hosts, the weather was disappointing, making it a poor day for both birding and photgraphy. 40 species were observed.
---
Willoughby Run
On the 16th of July SMAS birded at Willoughby Run, Gettysburg NMP. 48 species were observed.

Eastern Kingbird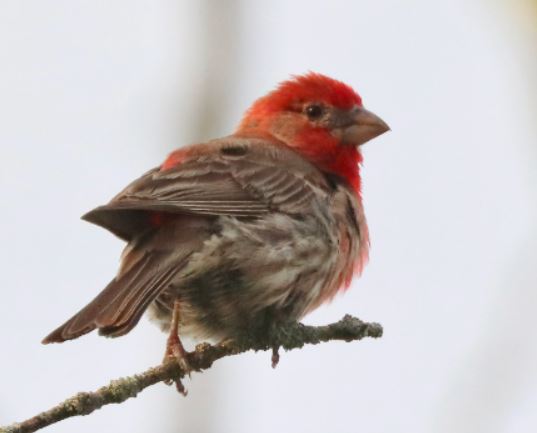 House Finch

photos by Linette Mansberger
---
Big Spring
On the 30th of July SMAS walked the road alongside Big Spring creek. 44 species were observed.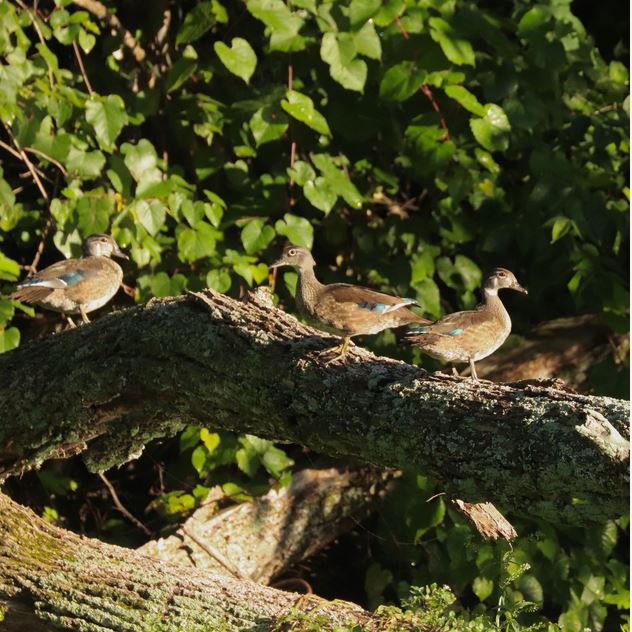 Wood Ducks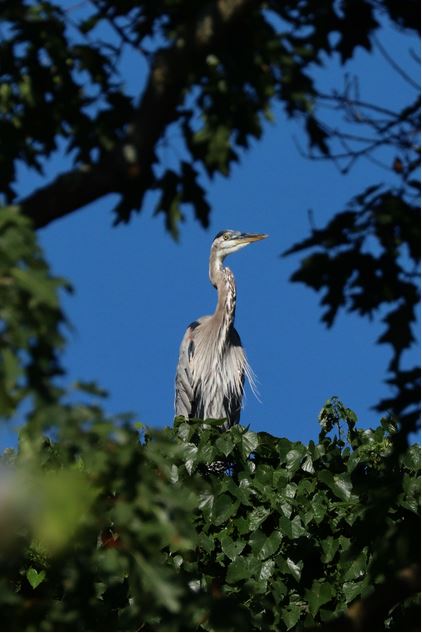 Great Blue Heron
photos by Linette Mansberger
---
Educational Initiatives
South Mountain Audubon sponsors educational efforts on natural history in the local schools. On the 29th April it sponsored a presentation by Hershey Zoo America at the Bermudian Springs Elementary School
---