A History of Greenwood Farm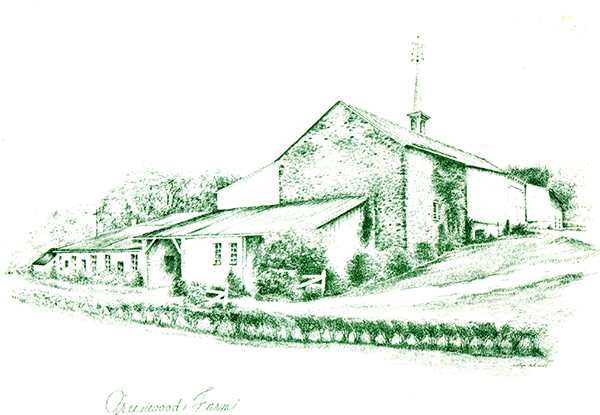 In 1706 David Meredith asked for a patent for 1500 acres of land. There was no unpatented land of that size left in Tredyffrin so he was given 2 seperate tracts of 1340 and 160 acres1. On receiving the patent he immediately sold the land to David Powell, the deputy surveyor for Chester County, (who probably financed the whole venture)2.

Extract from Breou's Atlas, 1883
In 1942 the farm was sold to Radcliffe Morris Urquart. After Urquart died around 1969 the estate was sold to a development company who sub-divided the tract.
---
Notes and References
Patent A3-270
Chester County deed B-81
deed B-214
deed E2-183
TEHS Document database, doc 411
deed O3-277
Sheriff's deed 2-160
deed R3-293
A Brief History of Greenwood Farm by J. Randall Cotton
---